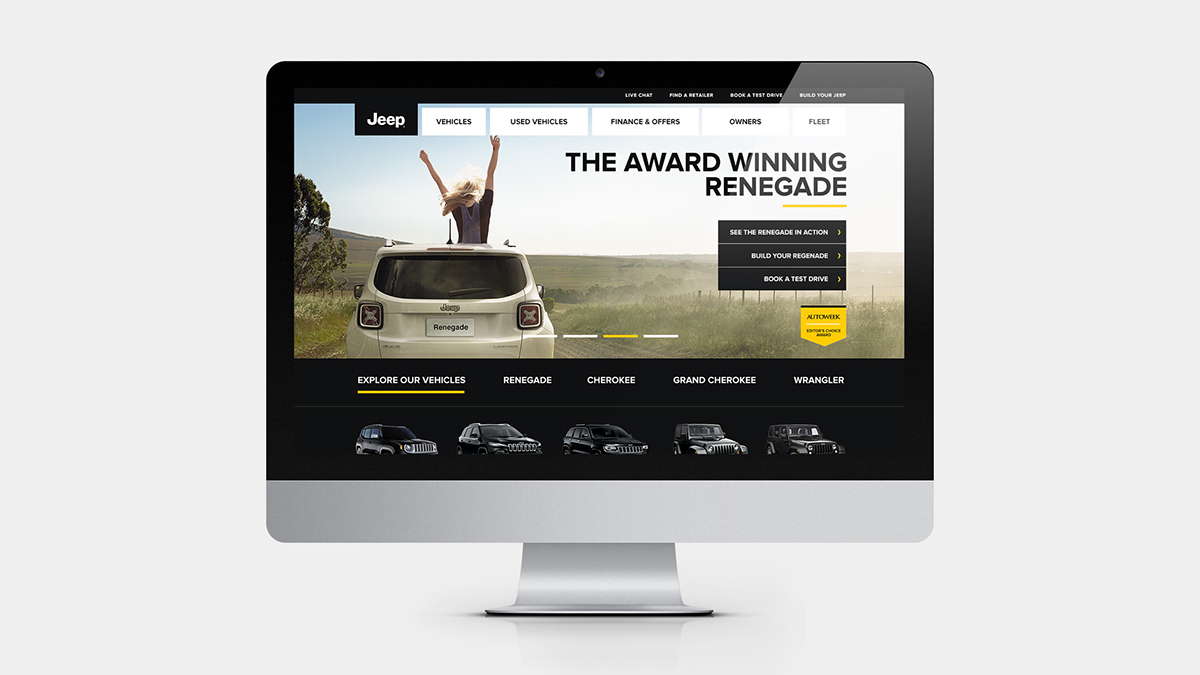 Why should you choose us for WordPress website design and development? We'll make your brand…
Unforgettable – Improve brand impact and retention.
Our design team has been entrusted with world class brands like Audi and Godiva. We'll highlight the values of your brand and deliver an aesthetic that your target audience can't help but remember and talk about. Every border, every image, every paragraph is handcrafted to deliver your message with maximum impact. If you work with a PR agency, we understand what they need to be successful and can function as part of your overall communications team in presenting a cohesive, multi-channel experience to your customers.
Responsive – It just works great on any device.
Over half of Internet use now happens on a phone or tablet. We make sure your site's appearance and behavior adapts elegantly to the hundreds of devices in use today. We test the site on multiple browsers and multiple physical devices from Apple, Samsung and other major manufacturers. Then we test even more using virtual devices in the cloud, different screen sizes, resolutions etc. The result is a WordPress website design where no customer receives a poor experience, no matter what device they use to access your site.
Accessible – Inclusive of all your customers and their needs.
Did you know that your business can be sued for having a website that's not accessible to users with disabilities? Beginning with a landmark legal victory against Domino's Pizza in 2019, lawsuits alleging that websites are not compliant with the Americans With Disabilities Act are on the rise. We ensure that your website complies with relevant standards like the Web Content Accessibility Guidelines, so that your business won't become the target of similar legal action. We believe that all users should be able to experience your brand.
Optimized – Google will love it!
We're careful students of the best practices for making a website Google-friendly. Out of the box your site will be ready for special search engine placements such as Google's Featured Snippets, Frequently Asked Question module, etc. We follow all of Google's recommended guidelines so that the ROI on your investment in search engine marketing is maximized.
Fast – Don't make your customers wait.
According to research published by Google and other firms, slow websites don't convert. Customers hit the back button and then they're lost forever. Slow sites can be penalized in search results, too. But you'll never have to worry about this problem — we deliver green scores across the board on Google's Page Speed Insights test. Our custom coding is lean, mean and lightning fast.
Owned by you.
The site we build for you is powered by WordPress and the intellectual property we develop on top of it for you. Unlike popular website builders, you own it and nobody can take it away from you or deny you service. There is no ToS that could change at any time, or recurring fees which get jacked up once you're locked in. We can optionally host and maintain your site, or you can contract with thousands of others providers for that service. With a WordPress website designed and developed by Command Media you control your own destiny and you own an asset that is built to last for decades.
What's the Next Step?
Make your next site a website developed by Command Media. Browse our portfolio or get in touch today!