Remote WordPress Developers You Can Trust
Say goodbye to flaky freelancers. Work directly with a dedicated dev who knows your tech stack and aligns with your schedule. Command Media's vetted WordPress developers get the job done right the first time.
Why Hire a Developer from Command Media?
Available When You Need Them
Countless businesses have hired a freelance WP dev, only to find their availability dwindling a few months later for reasons that are never explained. Your developer at Command Media is available for direct calls and chats, Mon-Fri, on business days in your time zone. They will work around your schedule. You manage them directly.
No More Skill Gaps
There's a lot more to building a great WordPress site than knowing WordPress itself. We match you with a developer who is experienced with the tools and technologies you use. WooCommerce? ACF? GravityForms? No problem. Our diverse team of experts ensures that you'll work with the right dev for the job.
Zero Language Barrier
No matter where in the world they come from, your developer is guaranteed to have a strong command of the English language, both written and verbal. All of our developers go through an extensive screening, training and code review process. We are picky: we hire about 1 out of every 100 candidates we screen.
Detailed Reports
Never wonder where time and money is going again. You'll know exactly when your developer worked and what they're working on — our detailed reporting process ensures that. You'll be provided with timesheets every week summarizing the hours they logged, as well as monthly reports breaking down their time by task.
We Screen Over 100 Developers Per Hire
Our rigorous screening process ensures that you'll work with a highly experienced software engineer who's at the cutting edge of web technology. We are picky: We typically hire only 1% of the candidates we evaluate.
Our programmers are fully trained in Agile methodology, modern engineering practices, and fluent with industry standard tools and services such as JIRA, AWS and Git. Our WordPress developers follow the WordPress Coding Standards and have developed multiple themes and plugins from scratch.
Code Review
We carefully evaluate each developer's coding skills by reviewing the code of WordPress themes and plugins they've developed. We test developers on their knowledge of the WordPress Coding Guidelines for HTML, CSS, PHP and Javascript.
Communication Test
We screen for developers who have a strong command of the English language, both written and spoken. Business English skills are mandatory. Our developers can communicate professionally and confidently in any situation.
On-the-Job Training
We rotate developers through multiple projects and accounts at our agency, including complex WordPress websites with millions of users. This ensures that they have a broad skill set and knowledge of solutions for a wide range of WordPress challenges.
What Your WordPress Developer Can Do
Code custom themes and plugins
All of our developers have written multiple custom WordPress themes and plugins from scratch. They can create any sort of custom functionality you or your clients desire, while ensuring that your website remains fast and secure. Instead of stringing together multiple plugins which have page speed or compatibility issues, our devs code exactly what you need.
Build WordPress sites from the ground up
When provided with copy and a design, our developers can create a WordPress website from scratch on any web host. They're highly experienced with major hosts like WPEngine and Flywheel, as well as working on a Linux VPS or in the cloud. They can also modify or update existing WordPress sites.
Create or edit pages with Elementor, Gutenberg or other page builders
Many WordPress sites use a page builder plugin like Elementor or Divi. Our developers have experience with these plugins and can create pages to your specifications using them. They are also familiar with the inner workings of Gutenberg, the new WordPress page editing experience.
Improve Website and Page Speed
Many WordPress sites are very slow and this can hurt their traffic and SEO. Our developers are experts at improving the speed of a website as perceived by the user and as measured by tools like Google Page Speed Insights.
Optimize SEO and Yoast settings
Our developers are familiar with SEO problems that are commonly found on WordPress sites and how to fix them. They've worked with Yoast SEO and can implement advanced features like structured data schemas.
Improve Website Accessibility
Our developers can improve your compliance with the Web Content Accessibility Guidelines (WCAG). If you are a US company this is more important than ever since the Department of Justice views this as essential to complying with the Americans With Disabilities Act.
Here's What Our Customers Say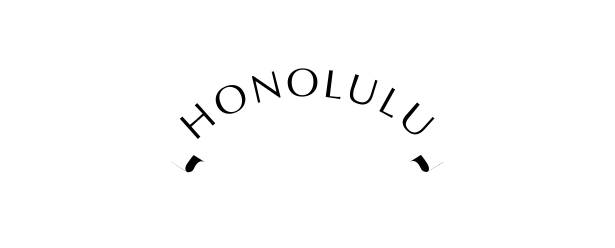 Frequently Asked Questions
Q: Can I hire a developer by the hour?
A: Typically our developers are available for hire on a half-time (80 hrs/mo) or full-time (160 hrs/mo) basis. For new customers whose engagement begins partway through the month, we will pro-rate the first month of your engagement (so for example, an engagement starting one week into the month would be pro-rated to around 60 hours, and the cost would be proportionally less).
Q: Can your developers design a website from scratch?
A: Our developers are trained primarily as backend engineers and WordPress experts. They haven't studied graphic design. So while they're capable of creating websites from scratch with simple layouts or working with a template you provide, if your goal is a highly polished presentation of an established brand, you should also recruit the assistance of a designer. Our developer can then turn the mockups the designer produces into an actual website.
For more visually involved projects where branding and aesthetics are a significant investment, we do have a Creative Director on our team and can handle the whole process for you.
Q: Can Command Media built an entire website from scratch for me?
A: Yes, we can manage the entire process and all of the resources in-house if desired. Please see WordPress Website Design.
Q: Do you have other web development professionals available?
A: Yes, our highly trained team includes project managers, designers and quality assurance professionals. Rates and engagement terms vary. Please contact us for details.
Hire a Developer Today
To get started, reach out to us via the form below. We'll respond with a few questions to make sure we understand your needs, then match you with the perfect developer on our team.