Hire an Experienced and Reliable Web Developer
Work directly with one of our developers as a ready-to-go extension to your team.
Flexible contracts
Years of experience
Vetted by our agency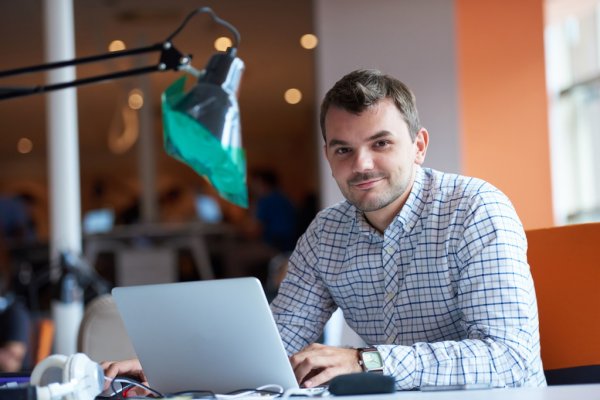 Our developers will work with you on any aspect of React, PHP or WordPress development including custom themes and plugins, Gutenberg blocks, APIs and integrations, or web application development.
For short-term projects as well as long-term, ongoing needs, you can work with our experienced and talented engineers directly, on a self-managed contract. There is no project manager or middle-man. Direct hire contracts have low overheads, so we are able to price them competitively. To get started just send us an email.
Immediate Availability and a Quick Start
In most cases we can place a developer on your project in the same week that you contact us. Our developers are typically available for an immediate start, or in the following week.
Experienced Back-end and Full Stack Engineers
Our rigorous screening process ensures that you'll work with a highly experienced software engineer who's at the cutting edge of web technology. We review an average of 100 applicants per hire!
Our programmers are fully trained in Agile methodology, modern engineering practices, and fluent with industry standard tools and services such as JIRA, AWS and Git. Our WordPress developers follow the WordPress Coding Guidelines and have developed multiple themes and plugins.
Easy Onboarding Process
Review the work history, availability and qualifications of our developers, choose who you'd like to work with, then provide us with your start date and billing information. It's as simple as that! No contract is required for short-term engagements.
Our agency licenses and uses a number software development and communication tools such as JIRA, Bitbucket, Browserstack, Slack, etc. All of our engineers are pros at using these tools. If you don't have your own infrastructure we can share these tools with you and our developer can guide you through our best practices.
Flexible Contracts
You can hire a developer from us for a short-term project (1 month minimum) or enter into a longer, discounted contract for larger projects.
Not sure how long your project will take? Our developers are happy to provide a rough estimate (keep in mind that the accuracy will depend on how much information you provide).
Hire Half-Time or Full-Time
If your needs are ongoing but limited or you just want to test the waters, our developers can be hired on a half-time basis. This is especially useful for smaller companies that want to establish a relationship with a good developer, but don't need somebody full-time.
Hire Other Web Development Professionals
Already have a dev team, but need some quality assurance, or a world class Web designer to take your brand online? Do you have a complex project which requires an experienced, US-based project manager to coordinate? Our creative/design, quality assurance, and project management professionals are available for hire as well.
If you have an immediate need for a web developer or would just like to learn more about our services, contact us today!
Here's What Our Customers Say